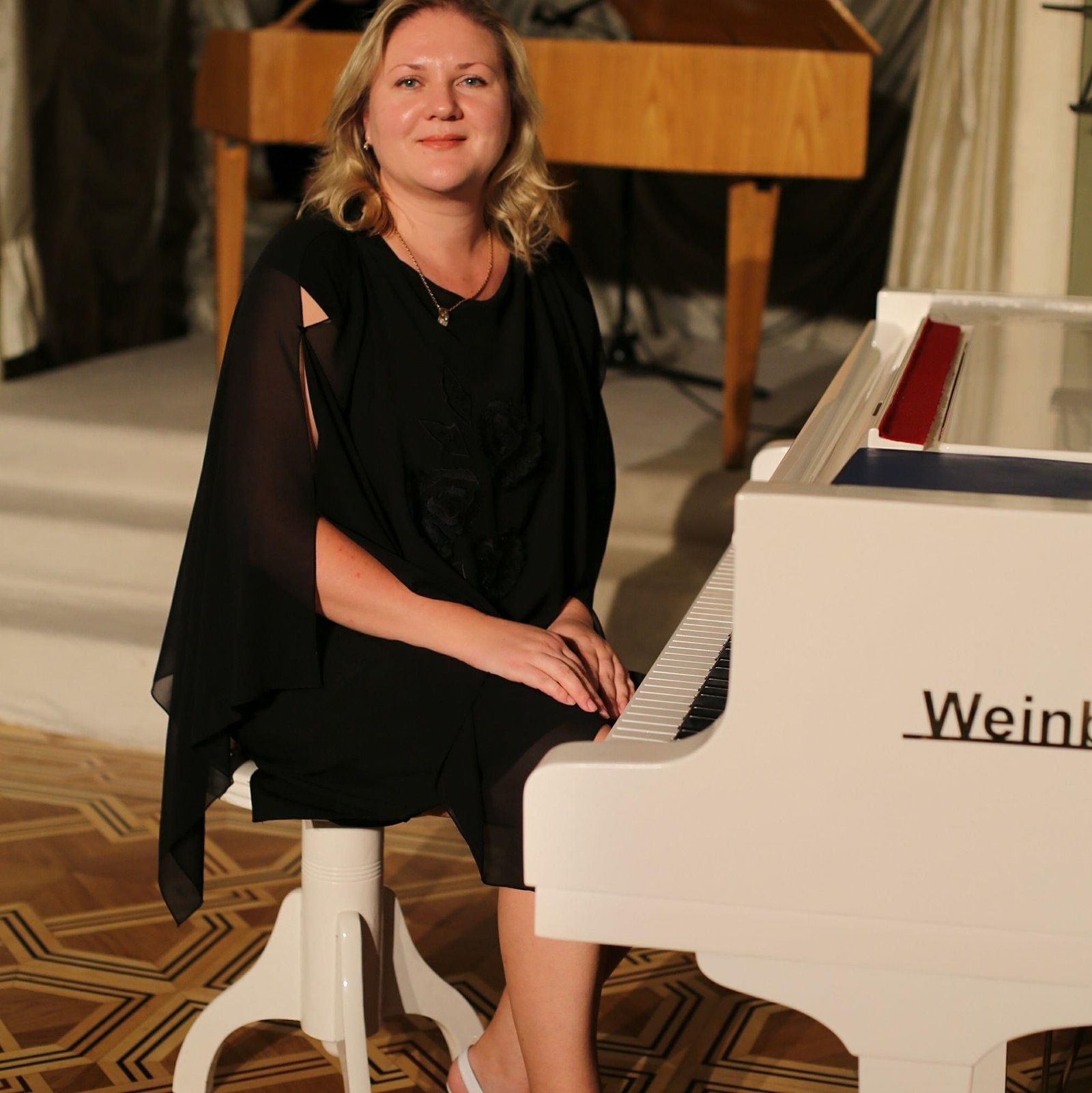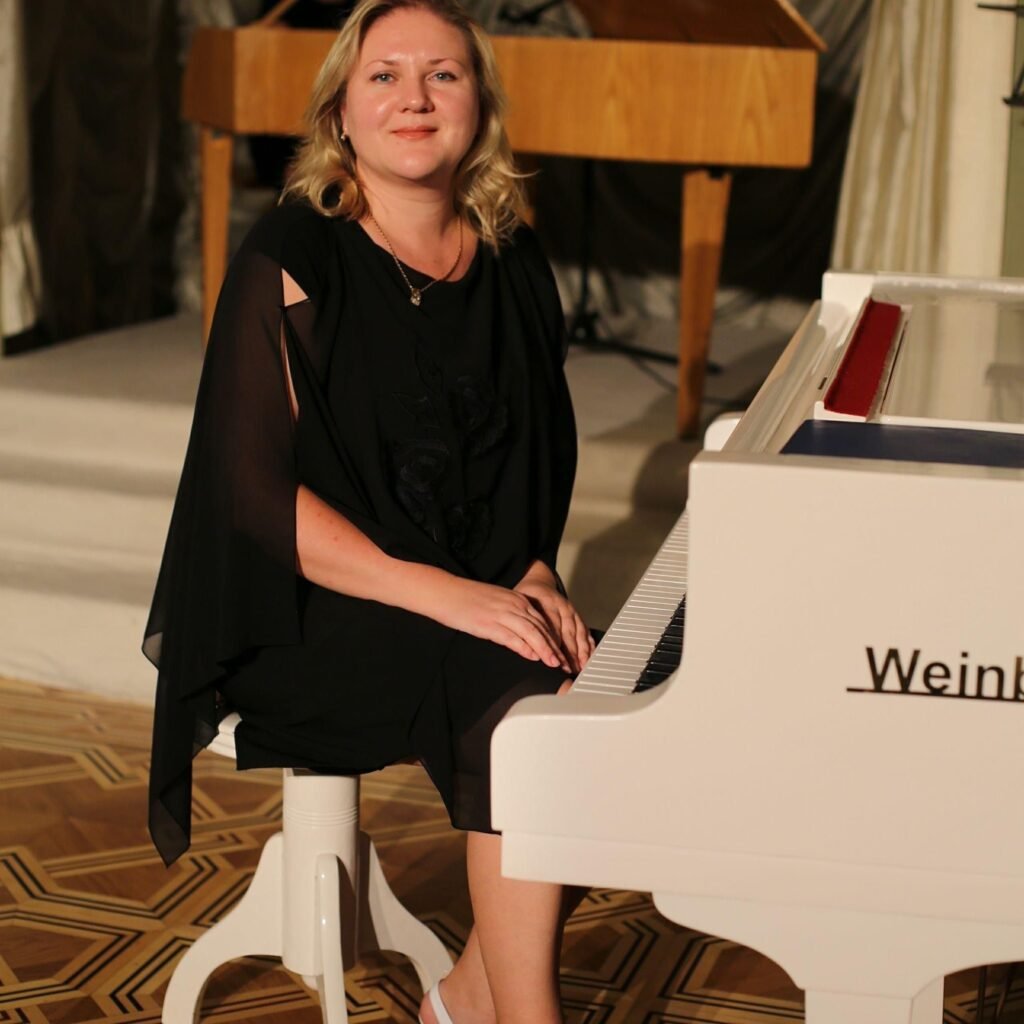 Piano and Theory
I graduated from the Glier Kyiv State Higher Music College in the specialty "Piano" and the Tchaikovsky National Music Academy of Ukraine, where received a magister degree in the specialty "Musical Art", qualifications of a concert performer, chamber ensemble artist, teacher, concertmaster. I have 27 years of teaching experience and began my creative career as a piano teacher in 1995. In my work, I creatively use advanced pedagogical experience, innovative learning technologies. I know child psychology well, so I always try to find an individual approach to each student. My principle of work is discipline, creative approach to work, love for music. I had proven myself as an experienced teacher. My students become winners of international competitions and festivals, enter higher educational institutions of culture and arts of the I-IV level of accreditation.
I have published articles and own methodical developments for working with student pianists. I participated in the competition of teachers within the framework of the festival-competition "Snow White" and has a diploma for performing original translations of musical works. My students of won the International Festival-Competition "CRNOGORSKA DUGA" (Montenegro), International competition of young pianists "AMADEUS" (Czech Republic), International competition of yang performens "21th Century Art" (Ukraine), international festival of young talents "Vodogray" (Ukraine), VIII competition of pianists "MOZART" (Italy), International two-round music competition " Art&More" (Ukraine), Valletta International Piano Competition (Malta) and many others.
• I has been a member of the jury of International piano competitions many times, has given reports at International Scientific and Practical Conferences "Problems and Prospects of the Development of Science at the Beginning of the Third Millennium in the Countries of Europe and Asia" and has published theses based on the materials of the conference, was a participant in the International Scientific and Practical Conference "Art education through the prism of today" and the international scientific and practical conference "Art pedagogy: traditions and innovations (theoretical and practical aspects)", based on the materials of which he published the article "Creativity of modern composers as a factor in the aesthetic education of youth".
In my free time, I really like to play the piano, because it is my pleasure and my whole life's work.