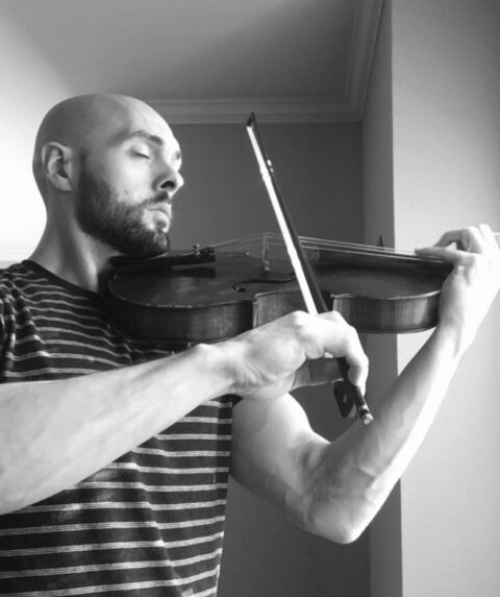 I began my musical journey at the age of ten on viola. I took private lessons with the the professor of viola at Rhodes College in Memphis, TN. During my teen years I attended some of the finest summer music programs available, including Sewanee Summer Music Program, The
National Symphony Orchestra Summer Music Institute, and Interlochen Arts Camp. During my time at these summer programs, I got to work with some of the finest music teachers in the world. It was also during this time that I began to study music theory and my other instruments, violin, cello, and piano.

Later, I attended Interlochen Arts Academy and graduated as the sole recipient of the Outstanding Achievement in Viola award. Upon graduation, I was accepted into the New
England Conservatory of Music, where I studied, strings, piano, and music theory. I graduated with academic honors in 2011. I started teaching music as an assistant at NEC, and upon graduation got my own studio and have been teaching private lessons in violin, viola, cello, and piano for almost a decade now.

When I am not teaching, I also enjoy performing. In my hometown I was honored to perform with the Memphis Symphony, and to be hired for many special occasions and concerts, such as the Zelda Symphony and Weird Al's "Strings Attached" concert tour. 
I was also the leader of my
church's worship team, where I would regularly lead the band and the congregation, in addition
to performing solos which were often original compositions.
Viola:
Piano: