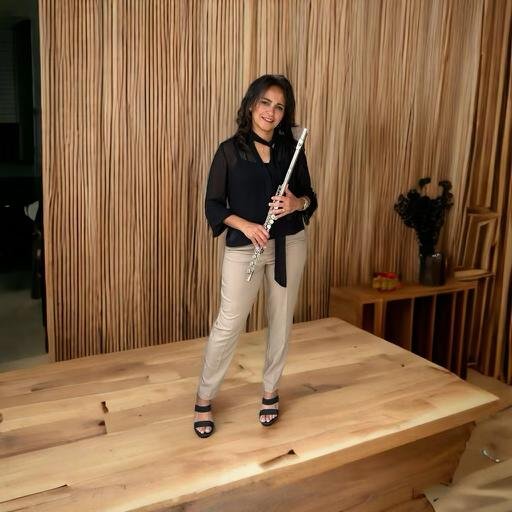 Flute
She has a Master's degree from the Cairo Conservatory. Their career beautifully marries the worlds of performance and education.
With over two decades of teaching experience and a decade in the Cairo Opera Orchestra, NEHAL is a master in both flute and teaching, simplifying complex concepts for students of all ages.
NEHAL's teaching philosophy goes beyond technique, instilling a deep love for music. As a mentor, they equip young musicians with the skills and understanding for a lifelong musical
Nehal have had the privilege of playing concerts around the globe, performing in numerous countries including France, Spain, Italy, Moscow, Germany, and Greece. These experiences have not only enriched my musical journey but also allowed me to connect with diverse audiences and cultures, creating lasting memories through the universal language of music.