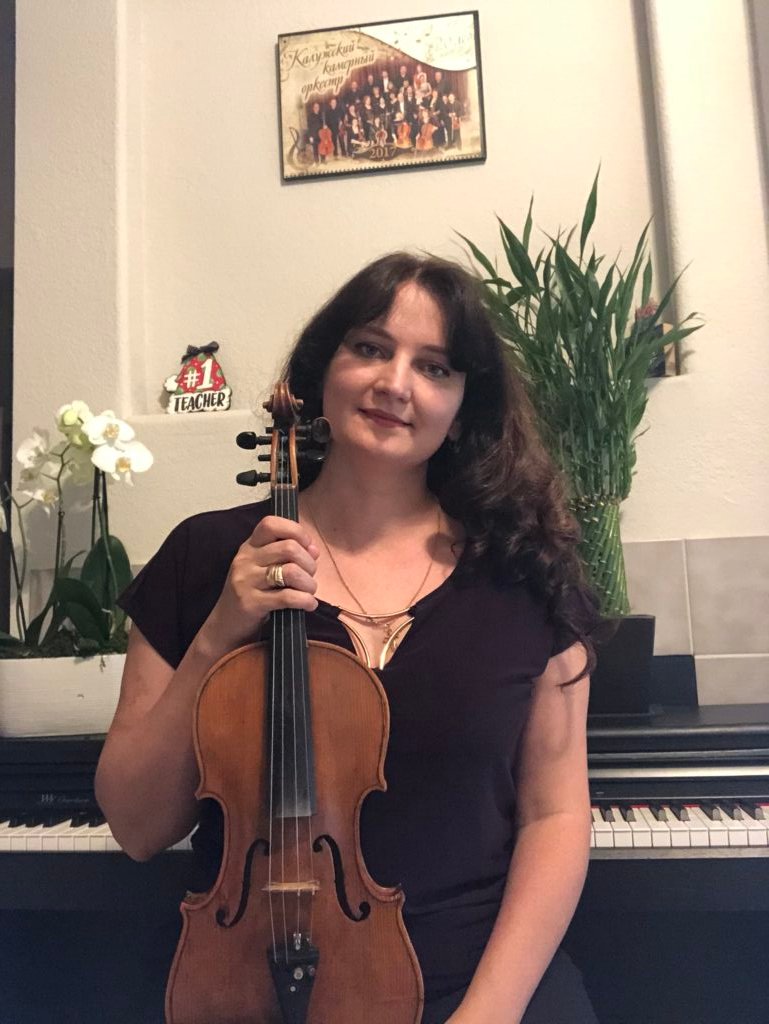 Violin  &  Piano teacher
In June of Year 2000, I graduated from a music university with a degree in teaching music and orchestra musicians.
Immediately after my graduation, I began working at a music school and playing in an orchestra.
I have over 18 years of experience in teaching students.
As a music school teacher my responsibilities include, but are not limited to:
– customize music lessons to fit each age group and experience level
– prepare my students for various competitions and school concerts
A lot of my students were winners of regional and international music competitions.
My personal strengths as a music teacher is ability to teach and instruct my students to successfully use various musical techniques.
Besides my personal educational achievements, I also held prestigious professional positions:
– 9 years as a head of the stringed instruments department at music school of S.Tulikova
– Artist Orchestra Member 2010
– Played 2nd violin for 7 years at the Kaluga Chamber Orchestra