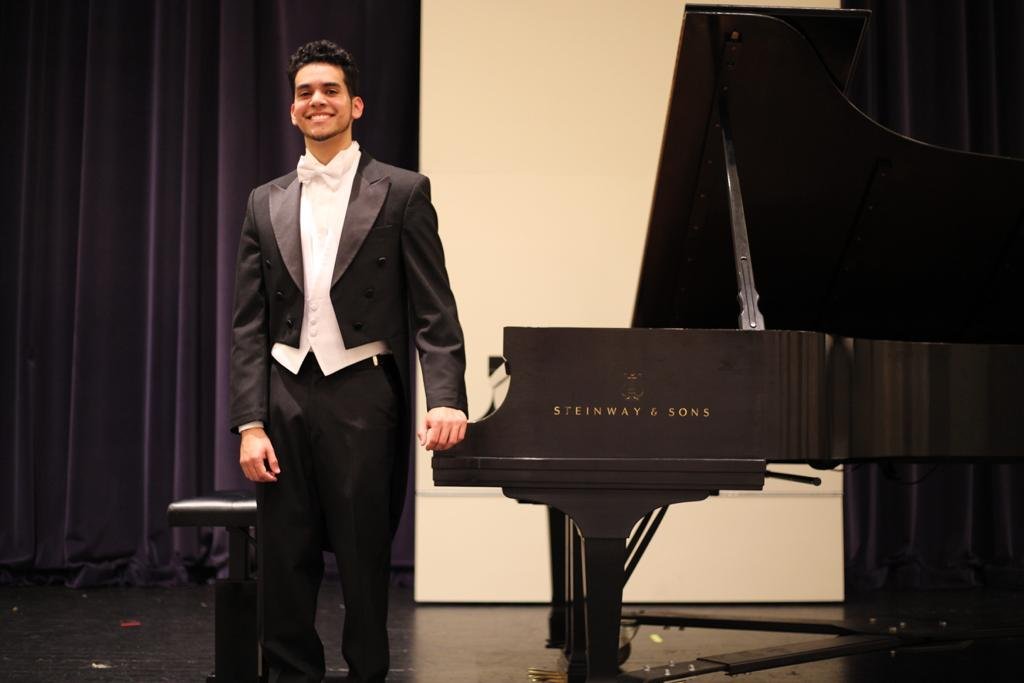 Luis Santiago Matute Music Bio
Luis Santiago Matute started piano at the late age of 12 years old. He immediately began taking private piano lessons until he studied in college with Dr. David Brooks. In his early musical career, Luis competed and won numerous piano competitions, including 1st Place Grand Prize Winner in the Junior Young Artist Competition (2014), 2nd Place in Chun University's Music Performance Competition (2015), 1st place in the Charlotte Music Club Eugene Craft Scholarship (2017), 1st place in the Charlotte Piano Teacher's Forum Concerto Competition (2017), 2nd Place in Wingate University's Piano Competition (2017), and so on. Luis earned his Bachelor of Arts in Music at Wingate University (2022).
In addition, he also took collaborative piano lessons with Dr. Annie Stankovic at Wingate University and has done collaborative work with opera singers, voice students, and school choirs. He has performed at the Festa Italiana Charlotte for over 5 years, participated in Steinway & Sons Greensboro 1st Piano Competition, and performed with the Charlotte Youth Symphony Orchestra. He currently serves on the worship team at Transformation Church 521 and is a member of the Joseph Gallo Band. Luis enjoys improvising on the piano in his free time, as well as playing the guitar.