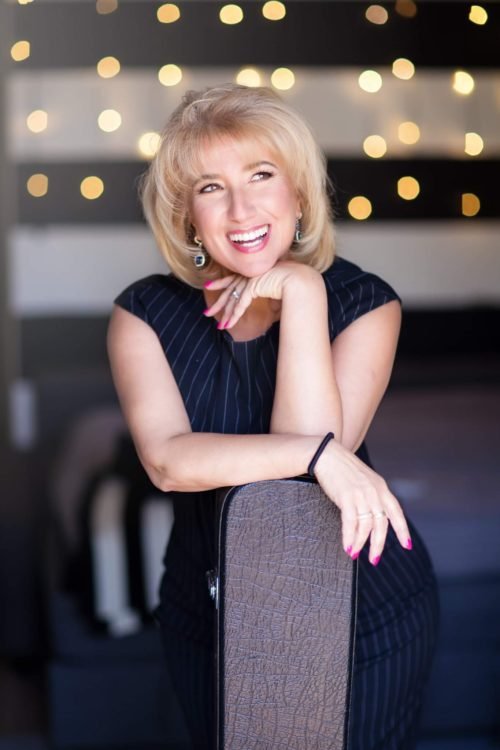 Voice  &   Theory Instructor
Tatyana Thulien (Татьяна Тулина) received her vocal training from the Crimean Chamber Singing School, master classes from the Kiev State Conservatory and series of jazz improvisation master classes. She appeared in the numerous performances including Sevastopol Drama Theater. Tatyana is a laureate of the Crimean Folk Music Festival Special Prize. She also is an established songwriter; for two consecutive years her songs (Ashes of Summer) were top of Crimean Music Hit Parade. Since moving in the U.S. (Minnesota), Tatyana participated in the number of concerts for the Russian-American audience (Russian Seasons of Minnesota 2002-2009, Minneapolis Sister Cities 2009-2010, Celebrating Russian Art, 2010). She performed Russian National Anthem at the World Hockey Cup opening (X-Cell Center, Saint Paul, MN). In 2009, she recorded soundtrack for the film "The Voice" dedicated to the Russian-Jewish WWII veterans. Film was featured at theMinneapolis and Boston film festivals. She also organized a number of musical events (in collaboration with Consulate General of Russia in Seattle) highlighting both professional and amateur musicians, including one of the biggest festivals of the Russian Art in Midwest (Celebrating Russian Art, 2010). After relocating to North Carolina in 2011, Tatyana was one of the organizers of the very first "all day" format events in North Carolina: Russian Community Day-2012 and Slavic Festival 2014-2016 in collaboration with Opera Carolina. 
Since 2013, Tatyana has been a member of the Opera Carolina Chorus and appeared in 12 opera productions, including Aida, La Traviata, Flying Dutchman, Nabucco, Rome and Juliette, Lucia di Lammermoor, and others.
In 2016, Tatyana takes master classes from Metropolitan Opera soloist, Irina Mishura. 
In 2017, in collaboration with The Museum of Russian Art (Minneapolis), Tatyana organized the biggest in U.S. Russian Silver Age Poetry and Music Night. 
Her latest appearances include Opera Carolina productions dedicated to Martin Luther King, as well, as Verdi Sacred Pieces (St. Ann Catholic Church), The Marriage of Figaro (Belk Theater), the Russian-speaking songwriters Festival "Hot Sand" 2018 (Puerto-Rico), and also with Vadim and Sasha Kolpakov's duet (Charlotte), guitar virtuoso Serge Khrichenko(Washington DC), Minnesota Orchestra world-level soloists Denis Evstuhin (piano) and Helen Chung (violin). 
Currently, Tatyana is working on her album "Relying On Your Heart".
Tatyana  loves kids and really enjoys the time she spends with them.
Voice message