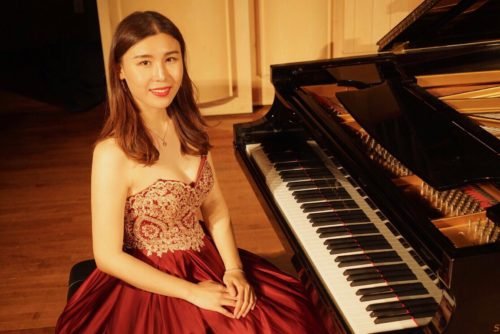 Junying received her Master of Music in Piano Performance and Bachelor of Music  in University of South Carolina. She started piano lessons when she was 4 and went to school of the Arts to be professional trained when she was 14. She has studied with Dr.Rackers from 2012 to 2019 and studied chamber music with Dr.Fugo.
Junying had years of Young age and Adult student teaching experience, also have attend Piano Pedagogy programs that she  was able to develop student's potential skills, using distinctive approaches to refine music teaching and learning.
She is member of Music Teachers National Association, she lead her students to join varies musical event such as music festivals, competitions, talent shows and annual Royal Conservatory Exams.
Junying believes music can be a excitement of life. Music learning is about passion,enthusiasm, reinforcement and self-discipline. Music learner is gifted because now music is an world language that connects everyone who enjoys it!